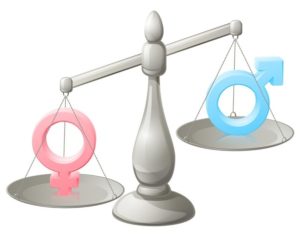 On and off for many years I have written about female domination, women on top, kinks, fetishes, and of course male and female sex drives.
I also have written things that were so offensive to people [per their self perception of course] that I was and probably still am hated.
From racial humiliation, religious humiliation, forced bi sexual relations, making men into sissies, or giant babies, and other toe curling taboos. Oh and lets not forget my small penis prevention day.
Yup, I went there too. Weeeee I made so many men feel pretty fucking inadequate. Not gonna lie, I love it! I WANT you to self evaluate! [laughs]
Every time I get a dick picture or see a male have his profile as his dick, I will treat him just as he displays, A DICK! Someday you will learn your male meat does not make the man, YOU DO!
I will let you in on a secret, I may be considered a deviant and licentious Woman for engaging, partaking, and writing about these things, but I have also learned a lot from my subs, slaves and kinksters.
My muses! The dirty, pervie, kinky males……..
I have said this before but I will remind you again. What I write is edutainment. You may or may not learn something, but you will probably be amused, awed, shocked, disgusted, and probably entertained.
If nothing else, I will make you THINK, m'kay?
My point is many men felt the need to give me their opinion and spout off things to me like, well you wanted woman's lib, what about the pressure on men. We have unrealistic expectations too.
Men are stronger, woman can't do this, women were made for this or that. Oh and the best is, you are using your sex as a weapon!
It is so cute to try and make me feel bad about the OBVIOUS!
blah blah blah……..
Many threatened bodily harm, because, as you know, that is the "manly" thing to do! If the women don't obey we will use our macho strength to get them to conform![ Eye Roll]
Oh, and by the way, males have been using their sex as a weapon for a long time. Men have been trying to beat women down with their dicks for…… since always!
Hell, the man in charge right now is the biggest "tiny dick" swinger around. [Insert throwing up in my mouth sound]
Much like the paper covers rock win, vagina covers cock. Literally and metaphorically.
Pussy trumps penis!
If you think otherwise, I will remind you to call your Mother and thank her for growing you and giving you life. If it was not for her and her vagina, you would have no penis to swing in the first place!
Yup I just went there too![Smiles]
Anyway, No matter what I would say, the men tried to turn the spotlight back on themselves, and the issues men face.
Seriously boys, you are not the center of the universe! I know you were taught that you are, but you were indeed informed wrong.
Oh, and I will call you a boy as long as you are not man enough to step back and let the ladies have the spotlight for once. Check your egos, it is time to give credit where it is DUE!
Now pay close attention to what I am about to write, and let it absorb. Seriously, swirl it in your brain, and TAKE IT IN.
I am fully aware of the pressures that society places on men and women. I deal with and see it firsthand. From sexuality, to common stereotypes.
However, woman are NOT held equal to men in many, many regards. Wage equality, work equality, and of course sexual equality. Really, the list goes on and on.
Instead, for some reason, men fight the natural flow of nature, and woman's ability to enhance life and lead. Despite the fact you depend on it so heavily.
You boys may feel like you are getting a short stick, but I can assure you ours is much shorter.
It is time to take a seat son, it is OUR TURN!
Now, I am no rocket scientist, nor an engineer, but if the scales are off balance, you have to keep adding more weight and pressure to ONE side to get them back to even.
Wait a minute, they have NEVER been even…….
Holy shit, what kind of utopia would that be huh?
I guess this means I will still keep jumping on my one side, because OBVIOUSLY we still have not used enough weight and pressure to GET IT RIGHT.
Women rule, boys drool and all that stuff! [Laughs]