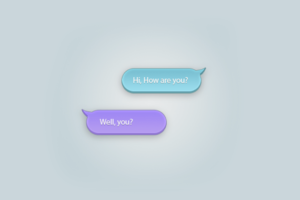 I know that most of the women who are a Dominatrix, online and offline, get insane amounts of emails and texts.
I also know that a huge percent of them are time wasters looking to chat.
They try and lead you on, trying to make you think they will book a session, or try and talk about what I will do in a session.
Always trying for their cheap thrill. For some reason you all feel entitled to our time, like it is owed to you. [silly boys]
Now thanks to Niteflirt, they started a textchat feature, to help us cut back on some daily bullshit. [yayyyyyy]
You may text chat with me, for a small fee. Then you can ask all the questions you want! The wife or GF will not hear you talk from th next room!
I love what I do, I am fucking fantastic at what I do, I am passionate about what I do, but I get paid for my time. PERIOD!
You do not work for free, nor do I.
Keep this is mind the next time you send repeated messages and I do not answer.
Same applies to my chat ID's.
If you figure them out and try and speak to me before you have PURCHASED them, automatic block.
If you want to play, it is always MY WAY!
Least you boys forget, MY games, MY rules.
No disrespectful and entitled dirty taints need apply!