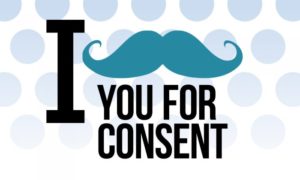 Let's Talk about a fun topic today shall we?
Consent.
According to Google, the definition of consent is:
noun
1. 1.
permission for something to happen or agreement to do something.
"no change may be made without the consent of all the partners"
synonyms:
agreement, assent, acceptance, approval, approbation; More

verb
1. 1.
give permission for something to happen.
"he consented to a search by a detective"
synonyms:
agree to, assent to, yield to, give in to, submit to; More
You know, doing the things I do, consent is paramount.
Everything needs to be discussed up front so that you can get the most out of our time together.
I will go over your limits, do's and don'ts. I will also give you a safe word.
This is in place so you can take back the consent if things get to hard or intense.
Consent is not binding once given. It can be taken back as fast as it was given.
If consent was given yesterday, it does not mean consent applies to today.
Looks and clothing do not give consent. Wearing no clothes does not mean consent.
Pay attention guys, a woman can be spread eagle in front of you, naked like the day she was born, and you can not touch her unless she says "YES"
Finger banging right in your face, and you can not do anything but sniff the damn air.
Yes, you might be so excited, it might be calling to you, but here is where you learn some self control.
Even if she appears to be teasing the hell out of you, it seems that she just wants it, you can't touch her.
If you cross a line without consent, you violate and assault them.
Again, a small reminder, you are entitled to nothing, even if your hard phallus is trying to tell you otherwise!
You do not, record, video, touch, insert, violate, probe or take anything from ANYONE without permission. PERIOD
If the things I write about offends you, freaks you out, screams insanity to you, just sits in your ass sideways, remember, I have consent.
Let that sink in for a minute…..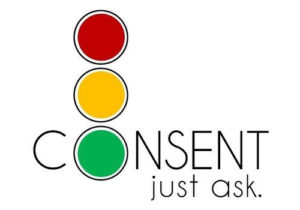 They said yes to being kicked in the balls, yes to chastity, yes to cock sucking, yes to my strap on cock, yes to being tied up, yes to being whipped, beaten and flogged.
Yes to being dressed up like a gurl and feminized, yes to licking the soles of my dirty feet.
The biggest and best yes to whatever I want, whatever brings me pleasure and makes me smile with joy and happiness. Yeah, there is that too!
The wonderful, beautiful, and bizzare things that happens between two consenting adults is magical.
Any adult can consent.
Your title or job in life does not exempt or negate your ability to consent to playtime.
Nor does your job or title affect how I play once consent is given.
Meaning, I don't care if you are a Doctor, Lawyer, Teacher, Priest, Rocket Scientist, burger flipper, CEO, President, Republican, Democrat and so on.
See this post, The Dominatrix Blows your Mind.
In closing, even if you yourself would not consent to any of the above mentioned activities, does not mean someone else won't, because they do.
People are fun, different, alternative, and freaky. "Some people" should probably get used to that concept, m'kay? [Smiles]