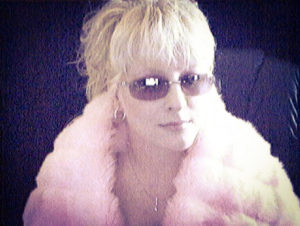 Lets get a little dirty, shall we? !!
No, seriously, its about to get nasty, so if you are offended easy hit the X in the corner, MM'kay?
Now if you read about me you know I do real time and distance training.
Distance training is done via the telephone and the computer, though emails and such.
Today I want to dish about the nasty wickedness of a slut who calls me from far away.
Now this gurl, she is a slut .
A pole smoking, deep throat gagging, bend over and grab her ankles so she can be fucked stupid by anyone that happens by, kinda slut.
What I mean by that is, she will go to a seedy motel, dressed in her "please do me" outfit. Fishnets, micro minis, fuck me heels. You get the picture!
I have her open the door, and suck on a dildo or play with herself until someone notices she is hot and ready.
It is surprising how many men are willing to go up to a slut and do a drive by load dump in her mangina! While I am on the phone with her even!
She went twice last week to this motel, and took 12 different men to explosion in her slut hole. Most were one right after the other.
Yes the previous man had lubed her up for the next one! Ewwww, stranger lube! [Laughs]
See, I told you it was depravity at its finest! Some gurls will be such sluts! [Evil Laughs]