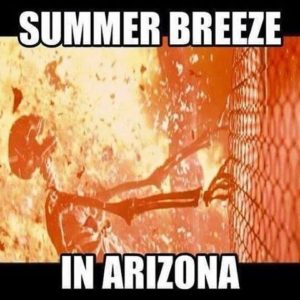 This is not a post about me stating the obvious fact that I am stunningly hot.
I am LITERALLY hot.
Roasting my ass off in this Arizona heat wave.
Like it is so hot, flights are canceled, puppies feet are being burned, and shoes are melting to the sidewalk!
You can bake anything in your car, and fry anything on the sidewalk! Oh and people do!
To say the least this kind of heat makes this albino goddess a whole lot CRANKY!
I am not going out to much, so I have turned my phone lines on.
Now taking phone domination/fetish phone sex calls. I think humiliating some of you, and giving out some sweevil humiliation might make me laugh some. This will make me way less cranky. [smiles]
Clickity click click the button below, or call me direct @ 1-800-863-5478 ext: 03306039