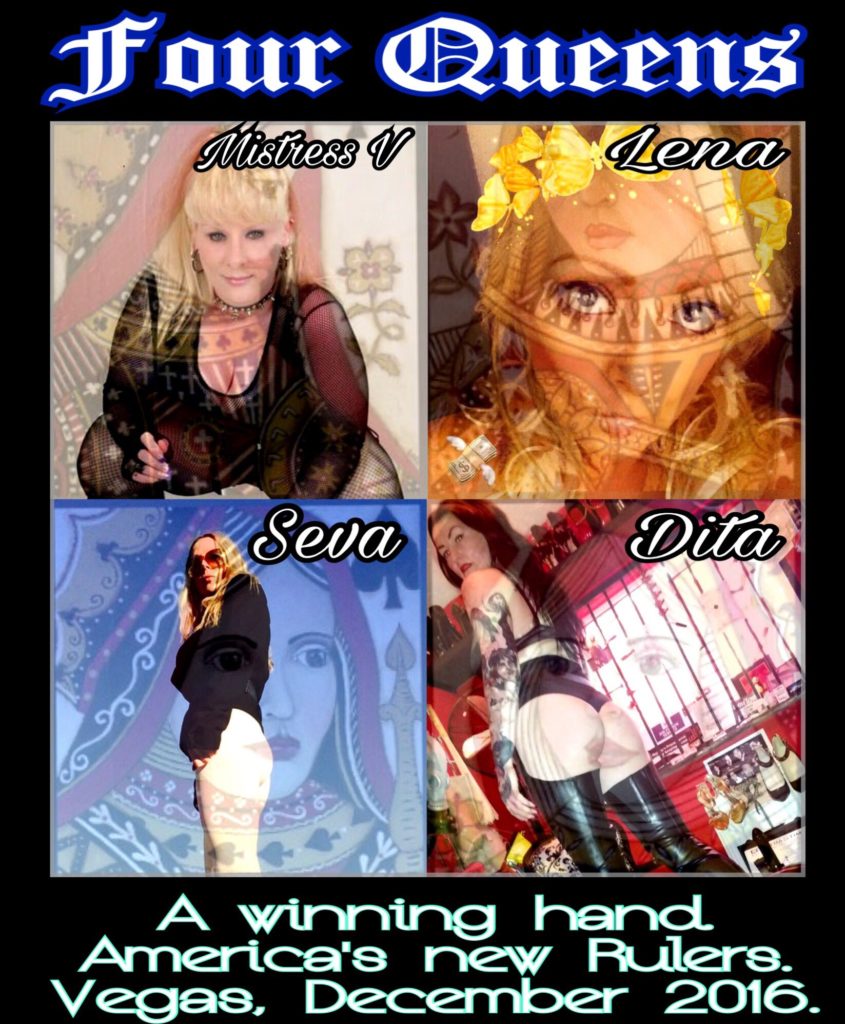 I am headed back to Las Vegas! I will be there December 5th – 10th.
I am excited to announce that I will be doing sessions with the Exquisite Mistress Dita, coming all the way from Hull England. You can get to her website by clicking her name above.
Isn't she stunning?
There is actually going to be 2 others Dommes there as well, Princess Seva and Mistress Lena.
That is a lot of Epicness in one place!
Contact me to book your session, and don't miss this once in a lifetime opportunity.
If you are not from Las Vegas, I suggest you plan a lil vacation and get there in December! An early Xmas / holiday gift to yourself!
Of course dinner, and shopping slaves are wanted  as well as a driver slave while we are there would be great. Apply to fill these slots now!
See you in Vegas!