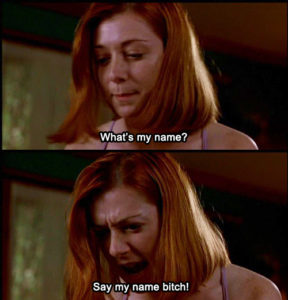 I get asked on the regular, how shall I address you?
Okay, obviously, if you are here, you already know me by the site address.
Yes, there are privileged boys that serve me, and many do call me Mistress. But I am not EVERYONES Mistress.
With that being said, if you do not serve me, then the best way to address me would be, Ms V or Ma'am.
I do prefer Ma'am, and that is the way you should always address me in public.
Unless I am feeling sweevil and into a little public humiliation and or embarrassment.
Then you will address me properly and formally as, Mistress V, in front of everyone!
On a side note, I can change things up for a day, and do so often. This means I will make you call me, Mommy, Daddy, Sir, Boss Bitch, Goddess.. Depends on my mood!!
Oh and DON'T call me Princess, I am past that stage, I am more the QUEEN!
On fun occasions, I will even duct tape or gag your mouth so I hear NOTHING at all!
Silence is golden and all that jazz. [Laughs]