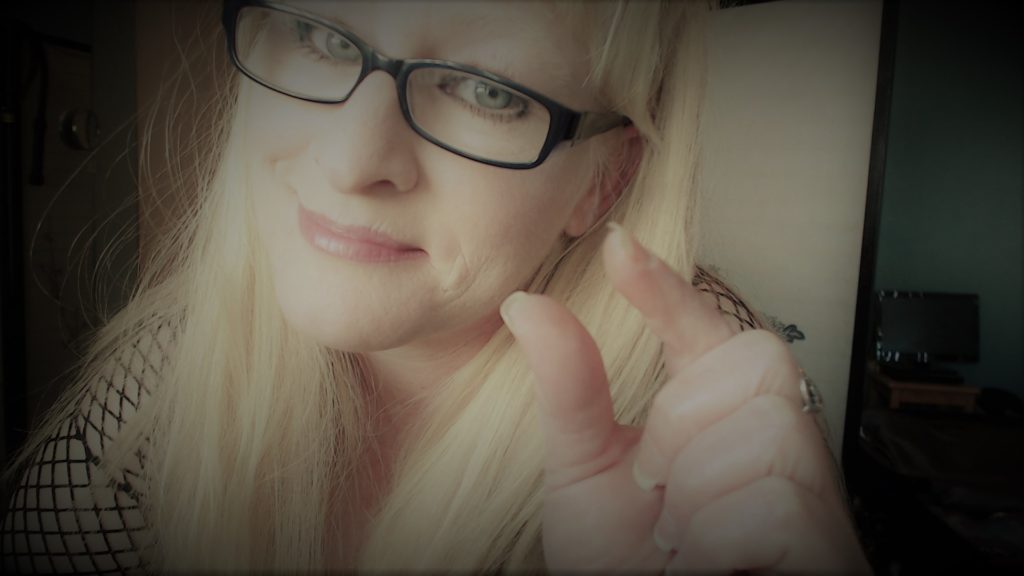 I was taught as a child that men come first. Always.  Deep seeded religious teachings are sometimes hard to break!
I was told it was a mans world, the woman are here to make their lives easier.
Boys are mean and hit you cause they like you, don't make them angry. They get the big piece of meat, Watch the ego, don't wound their pride. They don't know any better.
Blah blah blah.
Then sex enters the picture, and of course all the same rules apply, and you are left unsatisfied, and the resentment sets in.
BULLSHIT!
I was in my 20's when I realized that my pleasure matters, and it was time to use my own brain, not the one society told me I should have!
Meaning it is not my "job" to get you off. I am not required to do so, especially more so if you have no interest in my pleasure.
I do want to remind you people that women were built for sex, and to get pleasure from it. We have a body part that its only function is OUR PLEASURE!
Imagine a womans surprise when a man drops his pants and there is 3 inches staring here in the face.
Now society has taught us to be sweet and gentle with a mans feelings, because, well they have not learned how to handle their emotions.
With that said A LOT of ladies will, "pity" the tiny man to be nice.
I, on the other hand,  will laugh. LOUDLY and A LOT.
Now I have humiliated a man, and made him feel inferior, when I was being truthful. I am now the bad bitch who destroys men feelings.
Least that is how they perceive it.
Now in his wounded frail state, I am now the slut size queen, who was probably loose anyway.
Newsflash pee wee, if you have 3 inches, most woman will feel loose to you.
You are the tiny snack before the real meal! [laughs]
Now with all this being said, I have gotten a lot of less than good feedback from many males over the years because I talk about WOMENS pleasure instead of theirs.
I have also gotten some good feedback from men who have been "enlightened"
Small Penis Tribute Video for Mistress V
This video [link above] is from a tiny penis male, who knows where he is on the grand scheme of things. He does a great job at making me smile, I guess miniature things do that! Oh the password is smalldickman
He also wrote a little something so you will see his perspective now that he has changed his point of view.
Size Does Matter

"It's not the size of the boat, but the motion of the ocean."  So many times we are told that "size doesn't matter" but then we are confronted with very sobering face-slapping reality-checks.  The TV show Sex and the City was perhaps the first to more popularize woman's need and want for bigger size.  Derided as a "size queen", the TV character Samantha was in reality a liberated modern woman no longer under the burden of a Patriarchal past to suppress her own sexual desires and cater to the frail male ego.  And it turns out that the proverbial Samanthas of the world are really not a rarity.  Indeed most if not every woman is a "size queen."  Scientific studies have repeatedly shown women's innate preference for larger size men, including a recent UCLA and Australian study that independently support and confirm other international studies that women from cross-cultures prefer larger, longer, and thicker penises. The reason is evolutionary.  Simply put men with larger endowments are more virile, better equipped to compete with male sexual rivals, give women more reliable and intense orgasms, and the sight of their larger, thicker phalluses is what is called an evolutionary "honest cue" that signals these facts to women—and other men too.  Many men are reassured that the "average" penis is around 5", but most men fall to the right of the bell curve and many men are also the left, roughly a third.  So a woman will encounter many small dicks less than 5" along the way, and given this more sexually liberated age, it will be hard to keep up the pretense that size doesn't matter with a straight face when she sees one.

But we smaller size men know this already.  I can remember when changing in the locker and seeing the other guys who looked so huge by comparison and then the girls talking openly about dick size and smiling with delight when they spoke about bigger sized guys and giggling about  the smaller ones.  Some dismiss these every day occurrences and being rare and infrequent, which they clearly are not.  Staying in denial just keeps you frustrated.  You can call these women "bitches" and try to slut-shame them for their honest desires, but then you're neither being honest nor dealing with reality.  Size does matter.  Fact.  Deal with it.

Nothing drives that message home when in a deluded, horny state you think you might have a chance with a woman and picture her getting all exited and getting down on her knees for your as she playfully rubs her finger over her bottom lip.  Then you drop your pants in front of her for the first time and you see her struggling with a gradual smile that then erupts into laughter.  It stings and is embarrassing.  But it's biology and telling.  They say what is perceived as comedy is in part a violation of expectation.  A woman in that heightened state is expecting the real deal.  She is waiting for that sleek, sexy Ferarri to drive up but then what comes around the corner is one of those comically small, short compact cars that more resembles a wind-up toy and makes the driver look like a giant.  Of course she'll laugh.  And that fact is revealing of all the expectations, wants, and preferences a woman really has.

It also reveals a role for the small endowed man.  It's not that he doesn't have a place.  It's just not as he thought.  He has to readjust his own expectations and be realistic and embrace what he already innately knew about not measuring up compared to other men and has to accept that and women's physical and psychological need for a bigger endowment.  And he should embrace it.  If a man really loves women, then he wants their satisfaction, sexually and otherwise.  He has his place with oral and other aspects of a woman's life and should not be angry to a frank talk about her needs, including her having an open sexual relationship with larger endowed men.  In many ways this is an honesty not given in other relationships where infidelity occurs and sexual trysts are hidden.  At least a small endowed man will know and have no confusion.  And it is a mindset that one can become adjusted too and embrace.

This is why I love Mistress V and her blogs and audio podcasts.  She is honest about a subject still few women really are honest about and society as a whole is lying.  As Helen Fisher, an anthropologist and sex researcher at the Kinsey Institute said: "When a woman tells you size doesn't matter, they are either lying, don't want to hurt your feelings, or simply sexually inexperienced.  It's one of those three things, because size does matter."  Mistress V is just telling us as it really is and indeed more women are today and more men need to listen and stop being angry.  Giving a woman a good laugh and the freedom to express that and acknowledge her own innate sexual biological-based desires is liberating for her and an in-your-face middle-finger to the Patriarchal sexual oppression women have and still sadly suffer.  And there is something very liberating to the small endowed male too who experiences this with an unspoken understanding between him and a woman of the honesty that is there in that moment.  It can be dismissed as "humiliation play" but in reality it is a deeply satisfying sexual liberation and self-acceptance for both a man and woman about who they really are and what they really want and desire.  And that is hot.  Mistress V is therefore a liberator in my view and more should listen to her and others like her.
References
Science evolution and penis size
Penis size IS important: Women rank it 'as important as height'