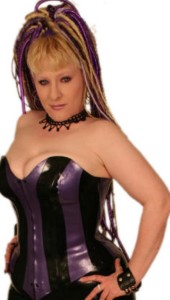 This is My praise and brag page. Here is what boys have to say about serving Me. If you have served and want to add to My addorations, contact me.
I am pleased to be able to write a few words about Ms Vampalicous, a lady I am pleased to be able to call my mistress.

She is everything that is written about her & a lot more. The lady has the ability to see inside you & push buttons you never were aware that were there. She has many sides & any one of which can reach out & pull you into her orbit.

There are many choices out there one can call, just be assured this particular lady is both very real and, very talented at taking you down the path she has selected for you.

You will find yourself wanting to both serve & please. If you are really lucky you too may have the pleasure of calling her 'your mistress'. sub b
Letting go, and I mean truly letting go of all your inhabitations, your complete release, your ecstasy is truly what it is to experience Mistress V. She does not judge – she encourages, she does not condemn – she accepts, she does not make you feel guilt – she forgives, she does not constrain – she releases, she is a devil and an angel. You have no idea until you experience her.
Okay, so I am new to this BDSM lifestyle and have totally and completely embraced it … yes with all of my heart and soul. Why? Well in large part because of my mistress … she gets me, she understands me, she accepts me, she encourages me, she releases me to be myself, without fear, without judgment, but with encouragement, with support, with encouragement with adoration of who I am, and she does so like no other in my life. Oh, what a blessing. You have no idea until you experience her.
I am a sissy sub. I absolutely love getting pretty and being appreciated for it. I absolutely love being uses by my mistress, tied up, being vulnerable in all ways, totally at her will to use me, to abuse me, to dominate me, to make me feel things that I have only dreamed about for my entire life. Being spanked, being flogged, having my cock and balls feel the crop, the pain, the punishment, bowing to her will, to her domination, to her touch, to her whisper, to her will. You have no idea until you experience her.
Having her dominate you on the bed, your ass high, her pushing deep inside you, thrusting, exalting you to grind, to pump, to move with the rhythm; having her strap-on is a release in the likes that you cannot imagine. The experience is like nothing in your most deep sexual fantasies, words cannot describe the emotion, the sensation the feeling of total domination. Such a complete reversal of roles, the cathartic experience is beyond words, the joy, the pleasure, and the sensation, the ultimate and complete giving of oneself to another. You have no idea until you experience her.
Her whispers echo in your ears for days, oh sure she is dominate, oh sure she is cruel, oh sure she will test your limits, oh sure she will ensure that you are completely and thoroughly exhausted, each nerve taxed and brought to attention, oh sure she will make your skin red and raw and aching for more. And yet she will bring you to a place that no one has before, begging, pleading, arching, and yearning for more. You have no idea until your experience her.
You have to experience her.
OMG THE GREAT THING I HAVE DONE WITH MY LIFE… IS CALL THIS GODDESS!!!
Wonderful lady…. Her ability to reverse a conversation & play with your mind is amazing. Thank you Mistress V…
This Goddess is everything she says she is & more. A pleasure to know her, very smart & very kinky, with a wicked sence of humour.

Just don't ever think you are going to pull one over on her….?
The real deal

Intelligent, fun, kinky and with a great sense of humour