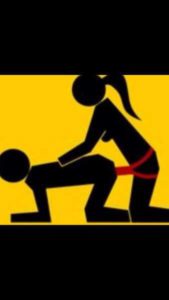 I have been a Dominatrix, for a minute or two. [laughs]
Over the years I have made  profiles on many sites, alt, collarspace, fetlife, and so on.
I list some of my interest on these profiles, like humiliation, sissy and feminization games, you get the idea.
Of course, there are the acronyms for others things that I enjoy.
My list includes, N.T. As well as S.O.T, JOI, and CEI. Some other fun favorites are C.B.T. And G.S.
They always say and ask the same thing, 'I know that N.T. is nipple torture. I know that J.O.I. is jack off instruction, and C.E.I is cum eating instruction.
The one I do not know is S.O.T?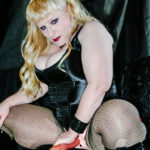 Surprise, it means Strap on Training!
You know, ass violation, butt play, anal sphincter training, and anal insertions!
Now you know I wield a cock, and I am not afraid to use it.
Strapping it on, or ramming a cock baton, I will rock your world! [Evil giggles]
Do you know what time it is?
Will it be lube or spit?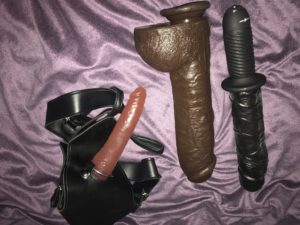 Bend over boys! It is time to tap that ass!